SaaS - a perfect approach to Remote Collaboration?
SaaS - a perfect approach to Remote Collaboration?
Software as a Service (SaaS) is the perfect game-changer for collaboration during COVID19 due to its light-weight, nearly 0 maintenance, and less cost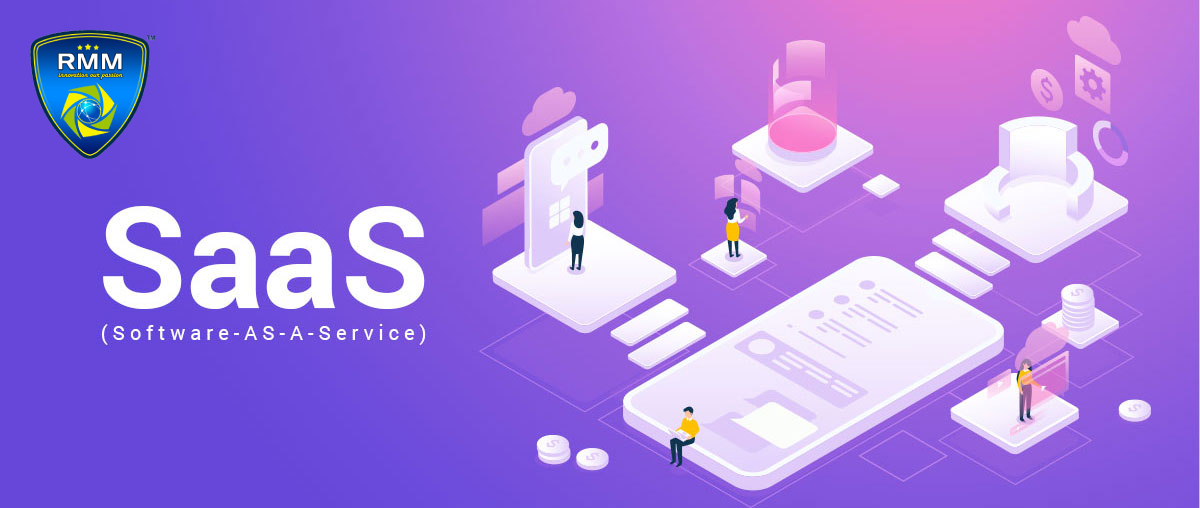 As you all knew Software as a Service is allowing individuals to access the software application from any device via an internet connection or a web browser. Simply put, users rent the software instead of purchasing it. Most SaaS providers offer a usage-based subscription that can be purchased on a monthly or yearly basis. Although it is a departure from the conventional method of purchasing software, SaaS can provide extremely notable advantages in the business environment. As the integration of cloud computing increases, many software providers are adding SaaS capabilities that could lead to huge gains.
In this current situation, RMM Technologies suggest our customers to integrate with Software as a Service (SaaS) model to gains such as Cost, Time, Scalability & Accessibility, and Compatibility. The best part of this SaaS application is its capability to alter data fields, change UI, and enable/disable the required business process features on need.
If you're looking for a provider with SaaS abilities, check out our SaaS-based Products.
Four advantages of SaaS
1. Lowest initial cost
Instead of spending large amounts of money on hardware installations, SaaS applications can be easily downloaded and maintained. Furthermore, pay-as-you-go models allow businesses to pay for only what they are using and not pay heavily on un-used licensing. SaaS can be especially advantageous for small businesses because it provides access to expensive, high-powered software that might have been otherwise unobtainable through conventional purchasing methods.
2. Quick configuration and deployment
With SaaS solutions, all you need is a web browser and internet access, and you're ready to go. Whereas traditional software can take weeks or even months to deploy, SaaS solutions don't require any software to be installed and so you are able to access your new software immediately.
3. Scalability & Accessibility
Another great feature of SaaS is that the pay-as-you-go model provides fantastic flexibility and options. Because the software is hosted externally by a vendor, changing your usage plan is easy and can be done without advance notice. Additionally, web-based use allows subscribers to access the software easily from any location with internet capabilities.
4. Compatibility
SaaS adoption reduces version discrepancies and saves time & money of users. As it comes with best practices you can simply log-on to the services and eliminating problems due to software non-maintenance and incompatibility.
RMM is offering a lot many SaaS-based apps and those applications stand for its quality for sure! Our SaaS apps are targetted towards Marketing, ERP based, and Sports System management.
SaaS, and more broadly, cloud computing, can help you make the most of a limited IT budget while providing access to the latest technology and professional support. For more details, you can Contact Us.

RMM is One of the top
Software Development Companies in Coimbatore
. Our customers tag us as best
Website development company in india
. The Website solutions offered to our clients are creative and complete! We have our own development division focusing on
ERP Software Development
for gearing up small businesses to go-cloud mode with mere IT investments. Our SaaS based products help them to achieve this very easily. We do
Mobile application development
and mobile business solutions compatible with both android and iOS platforms. RMM is having solid expertise in offering SharePoint solutions for both SharePoint On-premise and SharePoint Online versions.
SharePoint Online Development
is picking up over the globe for easy cloud platform setup for Organizations with an option of customization, this is a big plus!