SharePoint Best Practice 2022 - An In-Depth Guide (Read till the end to know one of the best practices)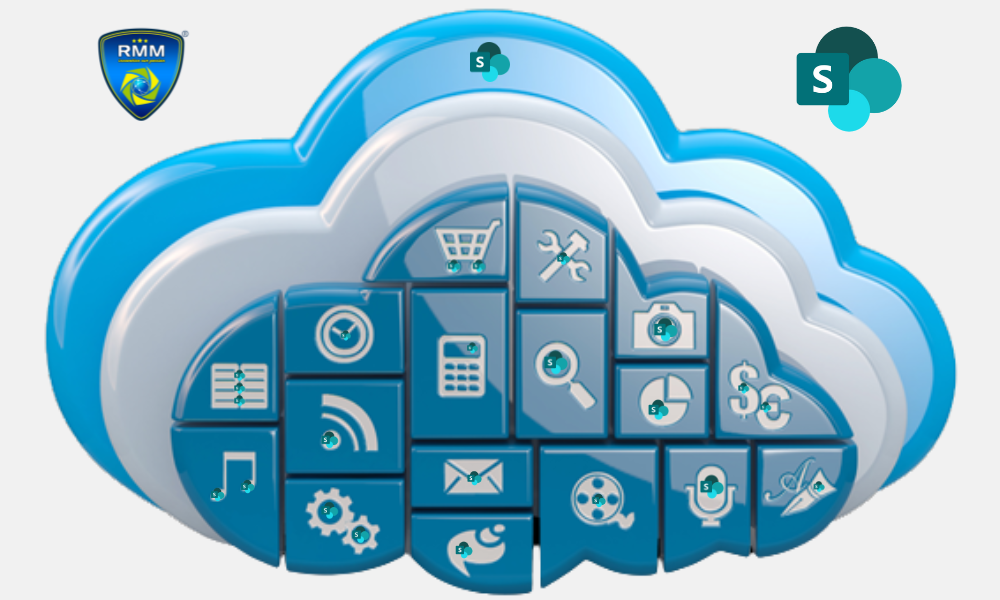 1. Name Your Document Libraries and Files Properly
When it comes to SharePoint, there are certain things you need to keep in mind.
First of all, you need to name your document libraries and files logically. This is important because if you don't, you may create for yourself and your peers a big problem: The navigation stops being intuitive and makes it tricky to find upload content in the correct location. This can lead to frustration and wasted time.
If you don't name your document libraries correctly, the search results will not be consistent either. As a result, it will be difficult for users to find the files they're looking for from thousands of documents.
You should also make sure that you take care of logical naming for a file or folder created. Even though SharePoint may store numerous documents, consistency is key here-you need to have consistency in file naming!
2. Tag Documents
If you have a single naming convention, it is still important to tag your documents. Microsoft Search will show you more specific and relevant results if you tag your documents.
To tag your documents, simply go to a library and add a new category field like date of creation or last modified. Now for every document, include data that corresponds to the tag. This way, you'll get precise results from SharePoint.
3. Quickly Copy Lists and Libraries

In order to make a list or library in SharePoint, you must first create it. This can be a large task, especially if you must create the list or library multiple times. Fortunately, there is an easier way of creating these lists and libraries that allows you to copy almost the entire configuration. The copying process is simple and will save you time on the new project.
4. Syncing Files
If you need to work with your files from a computer that is not in your local area, you can use SharePoint's sync feature. This feature allows you to set up a connection between your computer and SharePoint, so that it will be able to access all the files on your computer, as well as any changes made in them.
Once you have set up this connection, you will be able to view all of the files on both devices at once. This is incredibly convenient and efficient for working with large amounts of data.
5. Learn to Restore Lost Library Data
Do you know how to restore deleted and lost data from your SharePoint library? If not, it is time to get educated.
First, however, it will be best to create a data restoration policy for SharePoint and apply that properly. The restoration process will let you restore data for a certain period. Remember that restoring data from an earlier time means you will lose the changes you made after that time.
However, if you want to recover your files and folders before they are permanently lost, then you need a tool that can help you get back all your important data.
6. Setting Up Personalized Views
SharePoint gives you the ability to create personalized views for your team. These views are private and only accessible by the person who created the view. It doesn't hinder the library view for everyone. Furthermore, you can create a public view if you have teammates with similar display requirements.
7. Manage Access Request
You can avoid the headache of file access requests by setting up a specific support email address.
It's easy to share a file with a colleague via email. But what if you have a team site and every one of your team members has access to that file? Or if you have multiple team site owners who get notifications about file access requests? What if one of them is waiting for a reply from another person who can give approval?
You might be wondering why it's so hard to share files with colleagues. After all, sharing files is just like sending an email: when you send an email, it goes through the internet and reaches its destination. So why does it take so long to share files?
Well, there are two reasons: one is called "file permissions" and the other is called "file rights management" or "file management rights" (aka FMR). Both are important in allowing people to share files with others without having to worry about who has access and without getting in trouble yourself once someone has full access
8. Restrict Library Permission
Data security suffers when the library is open to everyone. You must limit access to the library on any SharePoint site to prevent similar situations. You can prevent other users from accessing a SharePoint site, for instance, if it contains libraries that only the HR team needs to view. Name the library and make note of its unique status in the description for it.
Setting up notifications will also be beneficial if you want to be informed when someone makes modifications to the SP list or library. You won't need to often reload your SharePoint page to check for updates or new file additions. Whether you prefer daily or weekly summaries or notifications after each change.
9. Filter Information with SharePoint Views
This is one of the best practices for SharePoint document libraries for those who feel overwhelmed by all the incoming data or, on the other hand, who wish to see something that is hidden. Anything could be the cause, including file size, who made the file, who created it, etc. You may also determine the order in which to sort your files using this data. Just go to the document library and create a custom view.
Content management is the core function of SharePoint, and it shouldn't be difficult or mundane. By using the aforementioned best practices, you and your team can make the most of SharePoint.
These are the best hints for beginners to get started utilizing the tool effectively. Contact RMM Technologies
RMM is One of the top
Software Development Companies in Coimbatore
. Our customers tag us as best
Website development company in india
. The Website solutions offered to our clients are creative and complete! We have our own development division focusing on
ERP Software Development
for gearing up small businesses to go-cloud mode with mere IT investments. Our SaaS based products help them to achieve this very easily. We do
Mobile application development
and mobile business solutions compatible with both android and iOS platforms. RMM is having solid expertise in offering SharePoint solutions for both SharePoint On-premise and SharePoint Online versions.
SharePoint Online Development
is picking up over the globe for easy cloud platform setup for Organizations with an option of customization, this is a big plus!