Hacking Your Company: Ethical Solutions to Defeat Cyber Attacks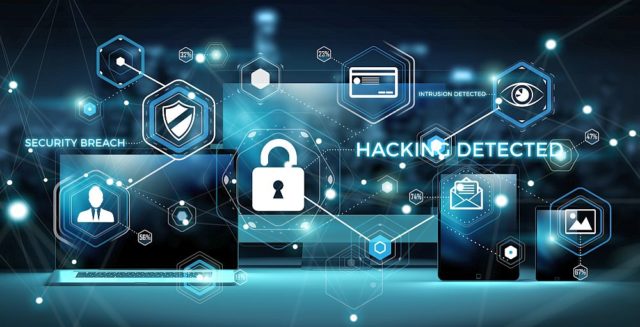 Overview:
Cyber-attack or data breaches in this era are persistent in new technology. Any cyber intrusion infiltrating our computer system kills the sanctity of network security, pouring our system with deadly and malicious viruses. A cyber threat can be disastrous for our work, finances, transactions, and our very identities, the most common amongst them being the offence of hacking.
The Client: One E-com & financial services provider approaching RMM technologies for cyber-attack. They are running a business with software. This software does all the business activity, including Purchase, delivery, payment transactions, user logins, upgrades, and payouts.
Problem:
Our client was very particular about business reputation and financial losses.
May post unwanted vulnerable pictures on the website
Threats in customer data - Personal information and banking details
Don't know where these hacks happened, and challenging to find the hack in the application
Stealing data and fake entries entered
Compromising credentials from the internal team or outside hacker
How does RMM help to control and secure the application?
RMM Technologies is a leading IT service provider delivering quality products, and we have more experience in solving hacks in the past. We have a robust technical team capable of addressing technical hacks and restoring data from the server.
Initially, we monitored every log and found the loop in the current application. From the client's point of view, we stopped unauthorized login and prevented some vulnerable images or hacker logos. It will help our clients keep their customers safe and have a good business reputation
After completing a careful evaluation, we identified and completed the data breach and restoration process within a business day without any losses
We turned off all old credentials don't as of now. We restricted and encrypted all URL and user credentials
Financial side, we stopped all the payments from the gateway and ran checks on every transaction if any payouts were happened to unknown accounts and found few entries and restricted. Its saves our client money worth of one-day transactions
Continuously monitored the system logs to find out the loop and take reports. All the internal user credentials were restructured and made safe and secure. And we restructured the current database. Periodically checked the database any other loopholes missed
Finally, RMM took control of hacks and implemented secure IT systems
We help organizations from all sectors operate securely in the digital world. Our expertise enables clients to resist, detect and respond to cyber-attacks. Our team works globally to support clients across the public, private and financial sectors, helping them to understand and reduce their cyber risks.
Some of the services offered to clients include:
RMM fits into your existing infrastructure & shape it securely
Assessing and measuring their exposure to cyber security risk
Developing a strategy and vision for tackling cyber security
Help companies consider what they would do when under attack
Helping the company to 'steady the ship' when under attack
Helping them to improve their governance and management of their access granted throughout the business
Conclusion:
Developing a secured application is vitally important to the success of your business. You can't afford to lose your customers' trust by exposing their data.
No matter the level of your cybersecurity maturity, RMM technologies can help you fortify your security stance. With a flexible, practical, and proactive approach to cybersecurity, we can help you navigate the constantly evolving threat landscape.
Please let us know to support you! Contact Us
RMM is One of the top
Software Development Companies in Coimbatore
. Our customers tag us as best
Website development company in india
. The Website solutions offered to our clients are creative and complete! We have our own development division focusing on
ERP Software Development
for gearing up small businesses to go-cloud mode with mere IT investments. Our SaaS based products help them to achieve this very easily. We do
Mobile application development
and mobile business solutions compatible with both android and iOS platforms. RMM is having solid expertise in offering SharePoint solutions for both SharePoint On-premise and SharePoint Online versions.
SharePoint Online Development
is picking up over the globe for easy cloud platform setup for Organizations with an option of customization, this is a big plus!