Why should you need to begin an online presence for your products?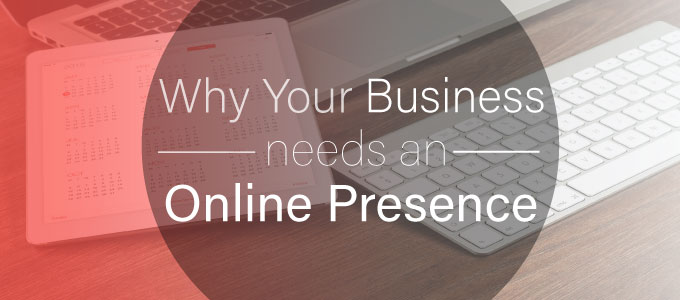 Having an online presence is not only important but vital in the digital era. Despite the size of your business, to have a strong impact, it must have an online profile. Any business, having an online presence is bound to create an unexplainable trust factor among customers, making the business more viable and genuine to them.

Online presence is more than just a website and social media profiles
Benefits of having Website:
Make business more accessible
Good Marketing Tool
Website to understand Business target audience & their need
Tool to improve your services
To showcase all expertise & knowledge
To make your customer believed
Know your Customer
In this digital age, it does not matter which industry you operate in, your business is bound to have an online presence whether you're consciously doing something about it or not.

online presence is more than just a website and social media profiles. To be good online we need to update our website frequently!
Analysis of your website traffic
Increase your social media presence
Advertising online
"The goal isn't to build a Website. The goal is to build your Business"
RMM
Technologies
is will get your brand noticed. We make you know your market and right customer to bring more innovation to serve the market. RMM takes care of your online presence which has so much to offer to you and your business, both short-term and long term. Want to speak with us visit
www.rmmindia.com
RMM is One of the top
Software Development Companies in Coimbatore
. Our customers tag us as best
Website development company in india
. The Website solutions offered to our clients are creative and complete! We have our own development division focusing on
ERP Software Development
for gearing up small businesses to go-cloud mode with mere IT investments. Our SaaS based products help them to achieve this very easily. We do
Mobile application development
and mobile business solutions compatible with both android and iOS platforms. RMM is having solid expertise in offering SharePoint solutions for both SharePoint On-premise and SharePoint Online versions.
SharePoint Online Development
is picking up over the globe for easy cloud platform setup for Organizations with an option of customization, this is a big plus!