RMM Dahlia - Impressive Email Marketing Application
RMM Dahlia - Impressive Email Marketing Application
RMM Dahlia is a unique and powerful software, for your entire mail marketing. A secure and prominent multichannel automation tool.....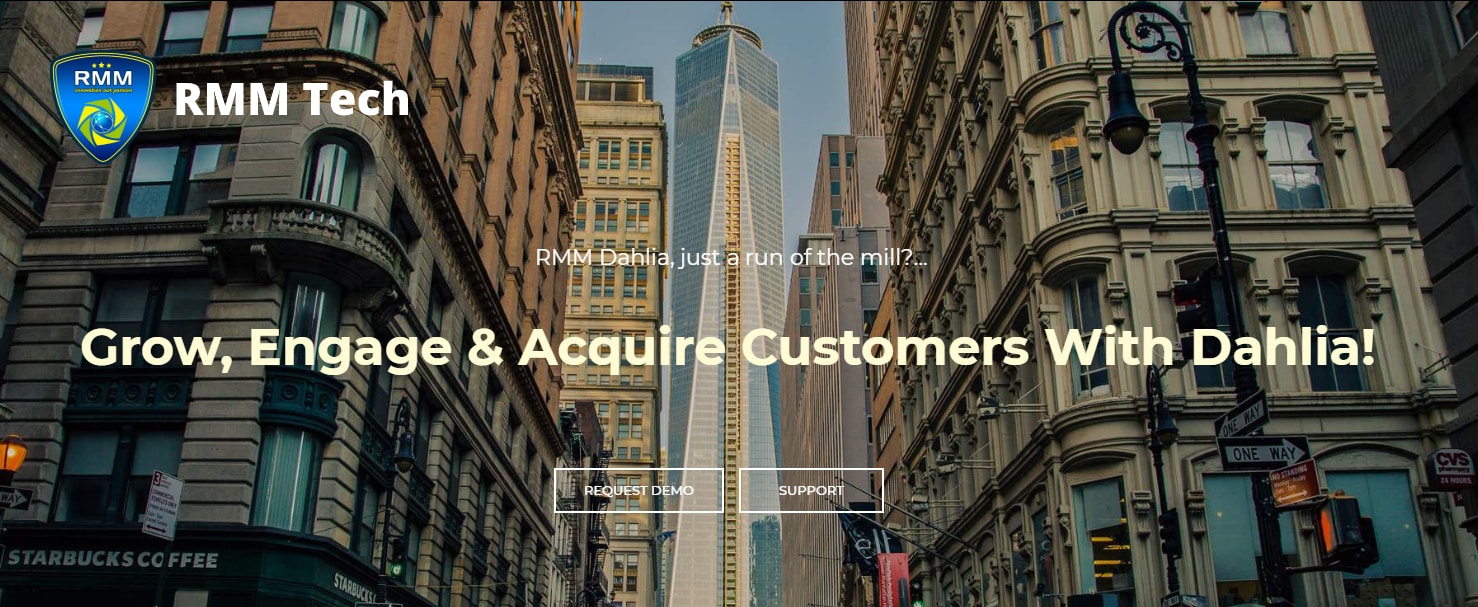 Challenges

Things are changing and meeting people becomes very challenging. COVID19 occupies everyone's mind by restricting themselves from meeting in-person. Companies are not allowing visitors nowadays, Malls are kept closed, Shrines are open only for a few hours in a week, people are practicing more of Remote Collaboration.
The world is going crazy right?!
Just imagine, how the business will sustain without meeting people, how the marketing team will work to pull orders to the company? We need to transform, we need to convert all the odds into stepping stones. We like to introduce our app, RMM Dahlia, an email marketing app to handle these!
RMM Dahlia!
This is the flagship product of RMM.
RMM Dahlia is a unique and powerful software, for your entire mail marketing stuff. A secure and prominent multichannel automation tool designed to run your business growth. We treat mail as the Petal coining Dahlia flower has different colors of petals. Similarly, RMM Dahlia can send different types of emails [petals]. Happy flowering!
How Dahlia can help your business/Features?
Face to Face meetings are not possible now, getting appointments with the customer to meet is also not possible, but you can reach them using Phone or Email. Here is the challenge, we can't talk to the customer just like that over the phone, coz more chances of ignoring and disconnecting. Even if they talk, making an impression of your product and service is very difficult. So, what can be done? Send Email.
Send Email? Sending an email is a traditional practice and what's new in it to address all these? We got you!
Don't send an email, send a portfolio to the customer, send more information, send your talking, and your explanation to your customer to create an impact! Sounds interesting right. Yes, Dahlia is designed to that scope and it is a simple SaaS-based application that runs based on your subscription model.
Using Dahlia,
Amazing good looking emails can be designed and sent to multiple customers. You can design your portfolio matching your company color code with a nice step by step explanation model to make the customer feel easy to go through
Effective collaboration within a team or organization can be established by using our tool. A team of folks can use this tool and even on one's absence the followup and communication with clients are shared across the team alone to ensure Business Continuity Process(BCP).
Store your contacts, not just storing, grouping your contacts matching to various purposes. This will slowly and steadily build your marketing database. Effective use of this application will make you collect more contacts that are vital for marketing. But, publishing all these contacts to everyone is not good for me? Oh ok, we have role-based access to restrict everyone viewing the contact lists. All are protected with security policy and configurable
Reporting is the major part to quantify the marketing team's effort, Dahlia is having a nice reporting option to do so
How to Qualify the marketing team effort? how is your mail scaling up? How many customers are viewing your emails? Are they really interested in your email? What's your answer? We have vMap(View Map) to evaluate your asks. Using this we can sense whether the customer viewed your email, from which location viewed? how many times viewed and much more...
So Dahlia is not just a mail sending application, even more than that. We are suggesting to use this not only for sending marketing emails but also to your everyday transactions such as Quotes, Invoices, and other clerical need communications.
For more product details, log on to http://rmmindia.com/mydahlia
Still, need more features? Reach us to understand and do it!
RMM is One of the top
Software Development Companies in Coimbatore
. Our customers tag us as best
Website development company in india
. The Website solutions offered to our clients are creative and complete! We have our own development division focusing on
ERP Software Development
for gearing up small businesses to go-cloud mode with mere IT investments. Our SaaS based products help them to achieve this very easily. We do
Mobile application development
and mobile business solutions compatible with both android and iOS platforms. RMM is having solid expertise in offering SharePoint solutions for both SharePoint On-premise and SharePoint Online versions.
SharePoint Online Development
is picking up over the globe for easy cloud platform setup for Organizations with an option of customization, this is a big plus!